How to Make Chicken Fajitas at Home
I am going to share How to Make Chicken Fajitas at Home that your whole family will love.  When I make Chicken Fajitas at Home the whole family gets involved.  There is some prep work that needs to get done like chopping up the onions, peppers, and chicken, but it's simple to do.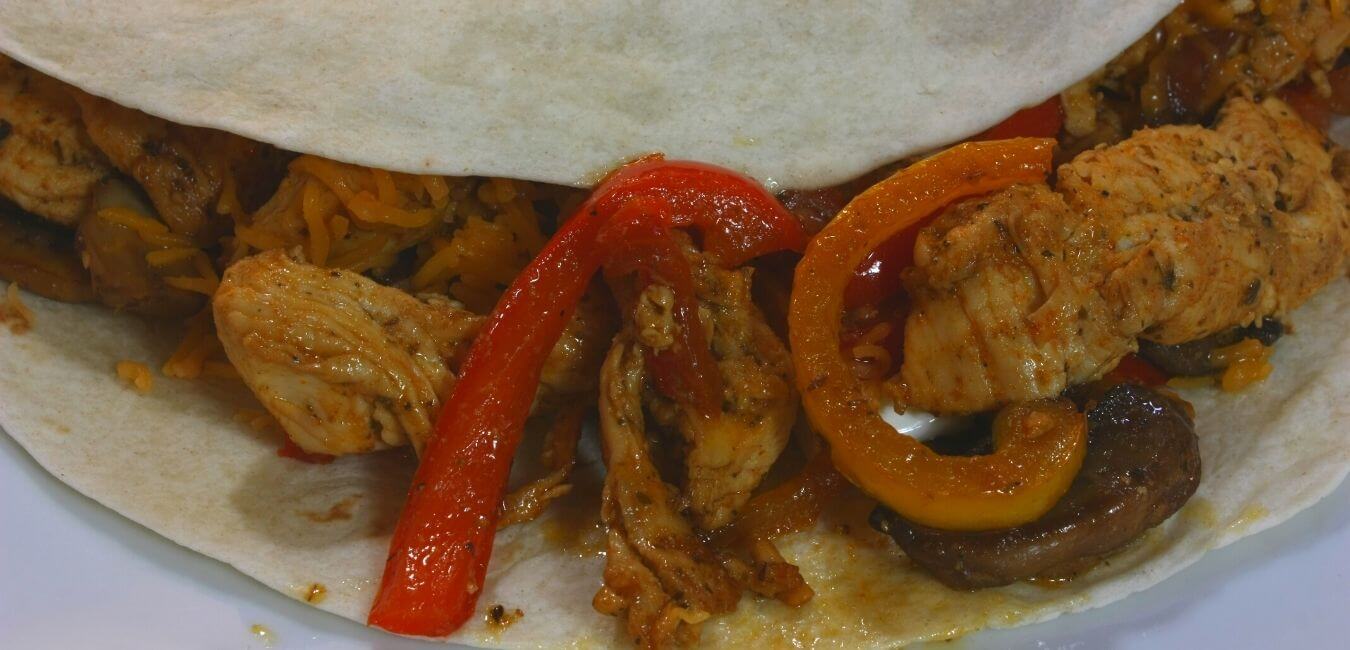 I use a non-stick skillet but I've also used a cast-iron pan either way it turns out delicious.  The fun part when making Chicken Fajitas at home is each person can customize their Fajita.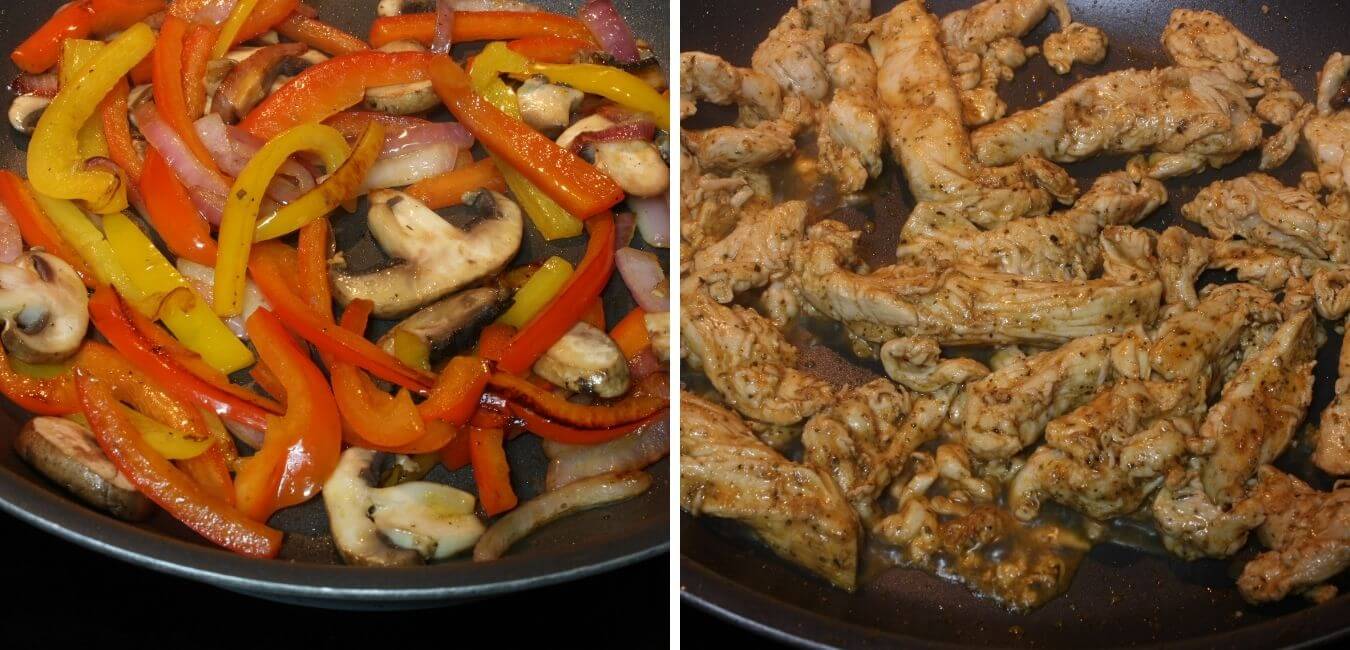 Fajitas in general are fun to make because you add the ingredients you and your family enjoy.  You can make fajitas with chicken, steak, or shrimp the choice is yours.
Chicken Fajitas Toppings Ideas
This is where you can get really creative and make it a Family Fun Meal.  Here are some of our Favorite Homemade Chicken Fajita Toppings:
Sour Cream

Cheddar Cheese

Lettuc

e

Guacamole

Crushed Red Peppers

Chopped Tomatoes

Medium or Hot Salsa

Avocado

Squeeze Lemon or Lime juice
Are Chicken Fajitas Healthy
Yes, Chicken Fajita is a Healthy Meal, as long as you don't put too many toppings.  Chicken is a great source of protein and since we are using Chicken Breast, that is a lean cut of meat. 
Peppers have excellent sources of Vitamin A and C, fiber, folic acid, and potassium.  Onions contain antioxidants that fight inflammation and may reduce cholesterol levels. 
Flour Tortillas are a great source of fiber, calcium, folic acid, and low in calories.  Therefore, the main ingredients in the Fajita are very healthy.  Just don't add too many of the bad toppings.  
Side Dishes for Fajitas
Fajitas are a delicious meal on their own, but a little sidedish can take it to the next level.  Invite some family or friends over for a Fajita Finger Food Fun!  Here are some side dish ideas:
Mexican Rice

Spanish Rice

Mexican Quinoa

Fresh Salad

Guacamole & Chips

Salsa & Chips

Refried Bean Dip
Check out our other Chicken Recipes
Chicken Fajitas
Easy Homemade Chicken Fajitas
Ingredients
1½

lbs

Chicken Breast

4

Flour Tortillas

6 to 8 inch work well

4

tbsp

Extra Virgin Olive Oil

2

tbsp

Fresh Lemon Juice

1 ½

tsp

Seasoned Salt

½

tsp

Paprika

1

tsp

Garlic Powder

1 ½

Red, Yellow, or Green Pepper

Mix the Peppers up for flavor - Medium in size

1 ½

tsp

Fresh or Dried Oregano

½

Red Onion

Sliced thin

½

tsp

Red Crushed Peppers Flakes

(Optional)

½

cup

Mushrooms

(Optional)
Instructions
Slice Chicken Breast in half to about 1 in thick, and then cut in long chicken strips

In a large bowl, whisk together 2 tbsp of Extra Virgin Olive Oil, 2 tbsp of Lemon Juice, Seasoning Salt, Oregano, Garlic Powder, Paprika, and Pepper. Add chicken strips to mixture and cover, refrigerate for 1 - 3 hours.

Cut Peppers and Onions into strip-like pieces.

In a large skillet add 2 tbsp of Extra Virgin Olive Oil, add in Peppers, Onions and Mushrooms. Saute for about 3 minutes until everything is tender.

Remove the Pepper, Onions, and Mushrooms from the pan and set them aside.

Place Chicken Stripes in the same skillet the Pepper, Onions, and Mushrooms were in.

Cook chicken for about 5 or 6 minutes or until each piece is fully cooked and slightly brown.

After the Chicken is fully cooked add back the Peppers, Onions, and Mushrooms to the skillet. Mix together and get everything hot, now you can add in the Red Crushed Peppers (optional).

Warm up the Tortillas in the microwave for about 10 seconds and you are ready to serve.