What to make in a Pressure Cooker or Instant Pot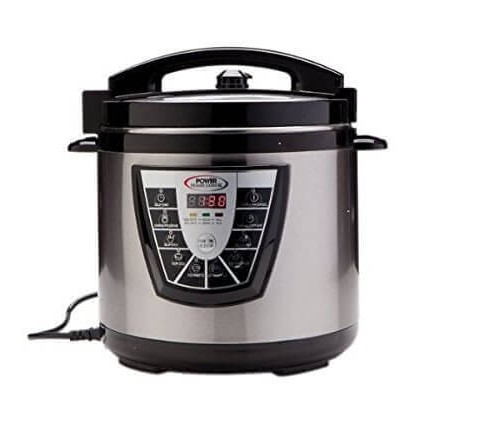 ---
Many people may not know how easy it is to cook in a Pressure Cooker or Instant Pots. Some may not even realize what you can cook in one.
We are gone to share with you how simple it really is.  It's really as simple as setting it and leaving it.  The food comes out so tender and flavorful. 
How does a Pressure Cooker / Instant Potswork?
The Pressure Cookers or Instant Pot needs liquid to create the steam inside the sealed pot. So make sure there is some kind of water or broth inside the pot.
Once the lid is locked in place the pressure begins to rise. The high pressure and steam force moisture into the food quickly, which keeps food tender and cook faster.
If you are looking for a healthy, easy, and delicious way to make a meal, a Pressure Cooker is a must-have in your kitchen.  You can make delicious healthy meals in 40 minutes or less for the whole family. Pressure Cookers will keep all the nutrition in your food so you will be eating a healthy dinner.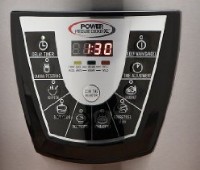 There are several different kinds of Pressure Cookers or Instant Pots that you can purchase for anyone's budget.
They come in 6qt, 8qt, and now 10qt sizes.  It will cook a whole meal from meats to vegetables and even potatoes.  
You must have at least 1 cup of water at the bottom before placing the other ingredients inside.
What can you Cook in Pressure Cookers?
Just about everything!  Chicken, beef, pork, potatoes, vegetables, and much much more.  There are several kinds of Pressure Cooker & Instant Pot Cookbooks available on the market. 
One of the favorites of our home is Chicken, we all eat chicken at least once a week because it's a healthy choice.  So why not make it easy and delicious.  
The easiest chicken meals, buy a bottle of your favorite salad dressing (like thousand islands, Italian)  add chicken, potatoes, and vegetables (we use corn on the cob).  
Put it all in your Pressure Cooker and set it for 40 minutes and you have a delicious meal in less than 1 hour and all in one pot.  Dinner is Served 🙂
Here are the Top 9 Electric Pressure Cookers or Instant Pot for 2016 according to wiki.ezvid.com. 
9. Elite Platinum EPC-1013 10 Quart Electric Pressure Cooker (Stainless Steel)

8. GoWISE USA GW22620 4th-Generation Programmable Pressure Cooker, 6 QT

7.T-fal CY505E 12-in-1 Programmable Electric Multi-Functional Pressure Cooker with 25 Built-In Smart Programs / Ceramic Nonstick Cooking Pot and Stainless Steel Housing 1000-Watts, 6-Quart, Silver

6. Power Pressure Cooker XL 6 Quart – Silver

5. Conair Cuisinart CPC-600 6 Quart 1000 Watt Electric Pressure Cooker (Stainless Steel)

4. West Bend 6-Quart Stainless Pressure Cooker

3. Secura 6-in-1 Programmable Electric Pressure Cooker 6qt, 18/10 Stainless Steel Cooking Pot

2. Instant Pot IP-DUO60 7-in-1 Multi-Functional Pressure Cooker, 6Qt/1000W

1. Fagor 670041880 LUX Multi Cooker, 6 quarts, Silver
The Pressure Cookers are Easy Cleanup
They can also be used for canning fruits, vegetables, and more.  Some models have nonstick and dishwasher safe inner pots for easy cleanup. 
We use the Power Pressure Cooker XL in our kitchen, it works great for our home.  It's our favorite gadget for the kitchen we use it 5 out of 7 days to cook dinner.  
Here are a few of our favorite dinners to make in the Pressure Cooker!!!!  I hope you enjoy them and add a few of your own ingredients to give it your own flare. When you do make a meal, please share with us what like about your Pressure Cooker!