Shrimp Crab Boil Recipes in Just 10 Minutes
This Shrimp Crab Boil Recipes include Snow Crab Legs, Shrimp, Corn on the Cob, and Small Red Potatoes.  It's a Seafood Spectacular Everyone Enjoys!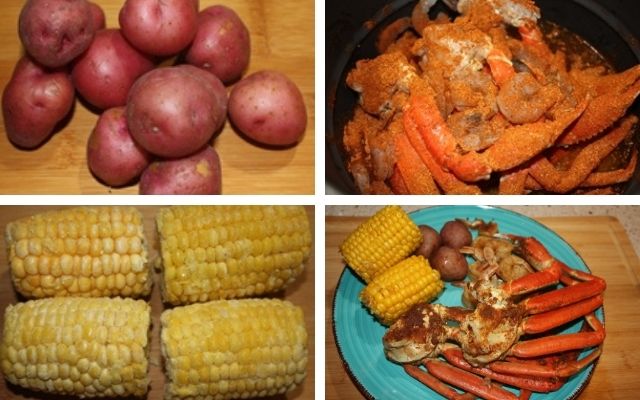 If you enjoy Snow Crab and Shrimp you will love this 10-minute meal. It's a meal that you can cook any day of the week with just one pot. I use the frozen Snow Crab Legs and Frozen Shrimp sometimes from my local grocery store.
If you find fresh Crabs and Shrimp it works just as well. The delicious Old Bay Seafood flavor will WOW your taste buds.  
 It's a quick meal for a family of 2, 4, or 6.  Also great for any party like a sporting event or weekend get-together with friends.
How to Cook a Boil in 10 Minutes
Using the Pressure Cooker to cook this Crab and Shrimp Boil meal, means you can have the same great taste of a boil but in less time.  We included Snow Crabs, Jumbo Shrimp, Red Potatoes, and Corn on the Cob.  You can add Hot Sausage as well to give it that extra hot of flavor.
That is one of the nice things about cooking a boil, you can include the ingredients you enjoy.  Mussels are a delicious addition to this Seafood Feast.  Just be sure to put the food that takes longer to cook at the bottom of the pot, such as potatoes and corn. 
Potatoes and corn are heavier food so they can handle the weight of other ingredients.  Put crab legs next and then shrimp should be at the very top because it's a delicate food. 
How to Serve a Shrimp Crab Boil Recipes?
Once the Shrimp Crab Boil is ready, grab a newspaper or large serving bowl and pour right out of the Pressure Cooker. Traditionally a boil is poured onto newspaper around a table and everyone just digs in.  
Serving a Seafood Boil indoors in a large bowl is a fun family experience. This is a Finger Food Fun Meal your family and friends will enjoy.  
Spice this Shrimp Crab Boil Recipes by added your favorite Hot Pepper.  Check out our Hot Corner to see how hot to take it in Scoville Heat Units. 
By adding just one pepper to the boil it will change the flavor.  Whether you like the Serrano Pepper or Habanero Peppers it will be deliciously Hot!  While the food cooks the heat from the pepper will infuse into the food.  Wow, talk about delicious.  
Different Types of Crabs to Eat
King Crab – Is the largest species of crab meat and is harvest from October to January.  King Crab has a hard-spiny shell with a rich, sweet delicately flavored white meat inside.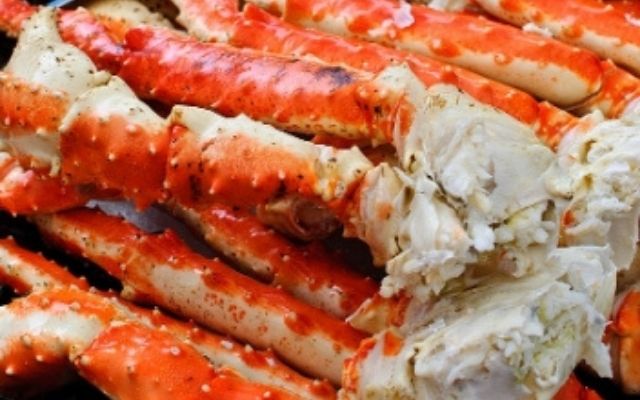 Snow Crab/Queen Crab – Are the most popular in restaurants and are the staple of all-you-can-eat buffets.  Snow Crabs is also known as Queen Crabs.  They are harvest from January to April in the deepest cold water of North Atlantic and North Pacific waters.  They have a delicately sweet, mild flavor snow-white meat. 
Stone Crab – Mostly found in Florida mainly along the Gulf Coast and are harvest from mid-October to mid-May.  Each Year Floridians look forward to Stone Crab Season.  You only eat the Stone Crab claws and they have a sweet taste.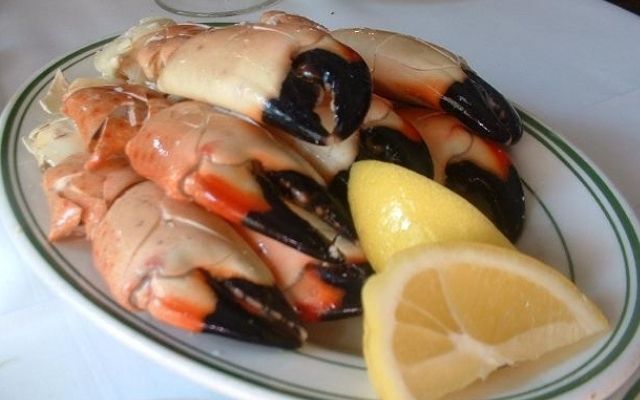 Blue Crab – This is another popular crab in restaurants during the season.  Blue Crab is harvest from April to December.  It's a fun social crab that goes well with beer.  Blue Crabs are served whole and steamed cooked.   It has a salty ocean sweetness but has a tender flaky white meat.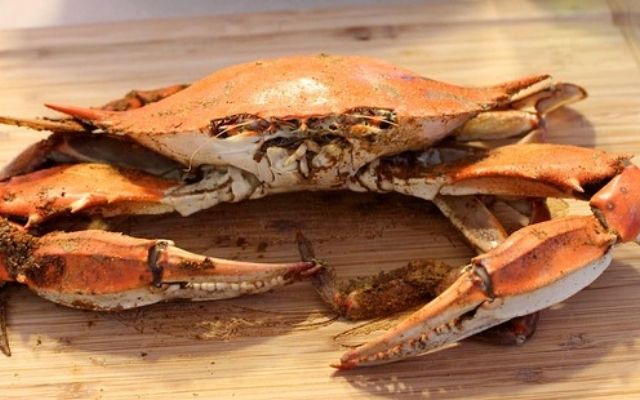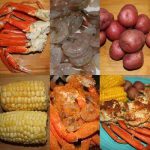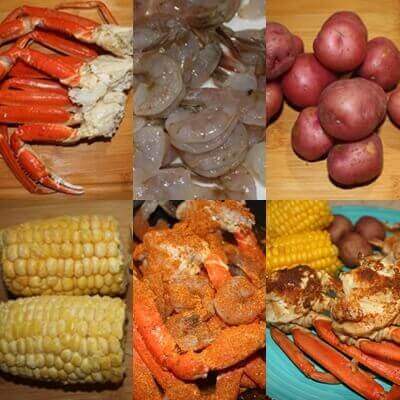 Print Recipe
Snow Crab and Shrimp Boil
Seafood Finger Food Fun Feast
Ingredients
1

lb cluster

Snow Crabs

1/2

lb

Large Jumbo Uncooked Shrimp

4

small

Corn on the Cob

12

small

Red Potatoes

3

cups

Water

2

tbsp

Old Bay Seasoning

1

tbsp

New Orleans Style Seafood Seasoning

Salt & Pepper to taste
Instructions
Pour 3 cups of water in Pressure Cooker

Mix in the 2 tbsp of Old Bay Seasoning and 1 tbsp of New Orleans Style Seafood Seasoning. Mix into the water

Place in the red potatoes and then the corn on the cob

Layer in the Snow Crabs, you might have to break of some of the claws to make them fit, but make sure you put them in

On top of the Snow Crabs place the Jumbo Shrimp

Season with Salt and Pepper or any other kind of seasoning of your choice

Set Pressure Cooker to 15 mins
Notes
This is a fun Finger Food meal that can be enjoyed at any time of the year.  So other foods you might want to include are Mussels, Blue Crabs, Lobster, or any kind of seafood.  
Be careful of cook times if you don't include potatoes or corn.  Once it's done pour it out on a plate or table and watch your guest or family enjoy the feast.  
Gadgets used for this Recipe
---