Hot Instant Pot Buffalo Wings
Instant Pot Buffalo Wings are great for tailgating and parties or a weekend snack.  Chicken Wings is an American Favorite Food.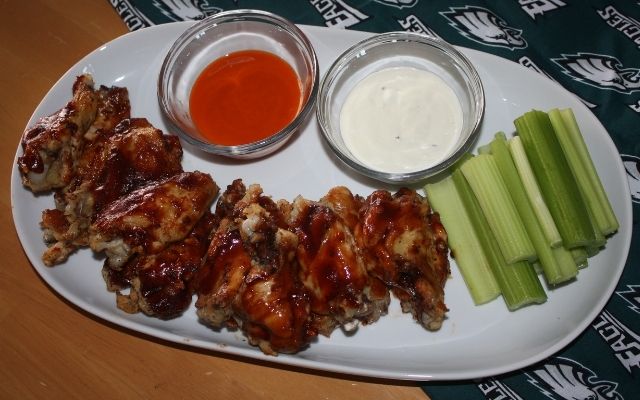 In 1964 the Buffalo Chicken Wing was invented by Teressa Bellissimo in Buffalo, New York.  There are a few versions of the stories about why Teressa invented the Buffalo Wing, but it doesn't matter why?  We are happy she came up with the idea. 
You can find Buffalo Chicken Wings on the menu at many bars, taverns, and restaurants around the world.  So why not make them at home.  
It's a meal or snack that is meant to be eaten without utensils, it's Finger Food Fun. When you make Instant Pot Buffalo Wings at home you can get creative and try different sauces.  You decide on how they are going to taste.  You can put BBQ Sauce, Sweet BBQ Sauce, Honey BBQ Sauce, Garlic Flavor, or Blazin Hot.  
How to Cook Instant Pot Buffalo Wings at Home
One of the easiest and fastest ways to prepare Buffalo Chicken Wings at home is in a Pressure Cooker.  They come out so tender, flavorful, and are falling off the bones delicious and it only takes 20 minutes!  

Yep, that is right 20 minutes and you will have Delicious Buffalo Chicken Wings for any party, dinner, or late-night snack.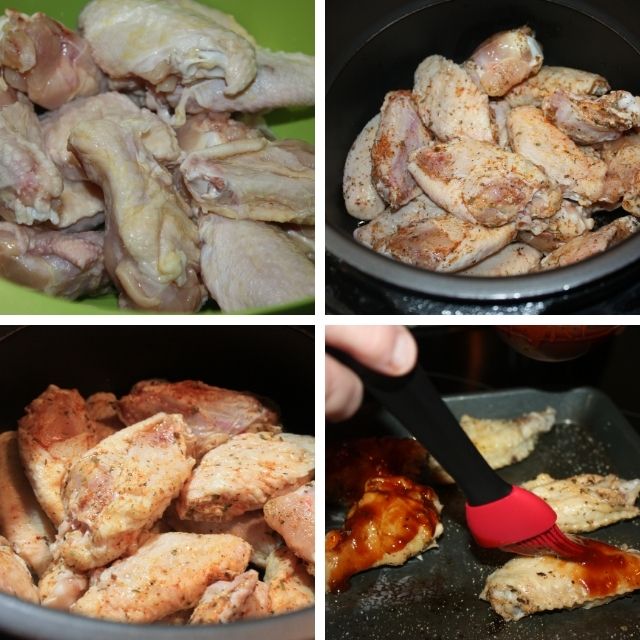 Add some celery and blue cheese or ranch dressing and you have yourself a great party food.  Chicken Wings are a must-have appetizer for any Super Bowl Party. 
Cook the Chicken Wings without the sauce and let your family and friends add their own flavor.  Some friends might like their wings extremely HOT (Ghost Pepper Hot) or as Sweet as Honey, let your guests decide.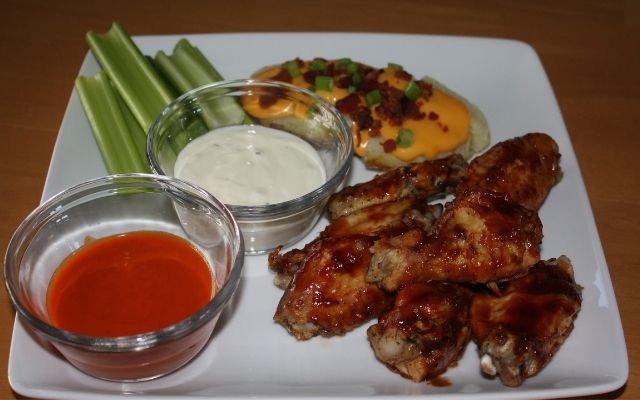 If you should run out during a big game, remember it only takes 10 minutes to make some more.  Just in case the game goes into Overtime.  
Check out our HOT Corner to find your Scoville Heat Unit Level!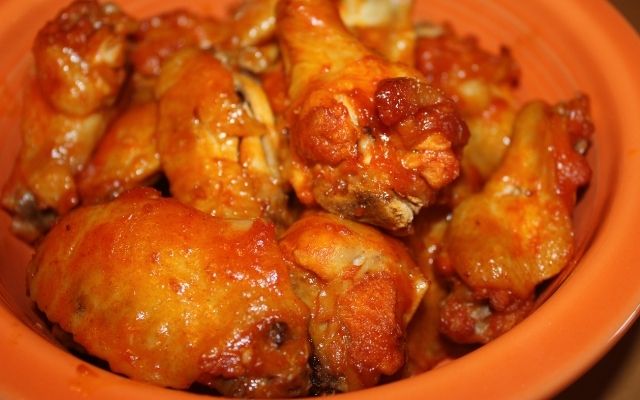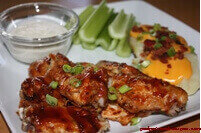 Print Recipe
Buffalo Chicken Wings
Delicious Buffalo Chicken Wings for the Super Bowl or late night snack.
Ingredients
2

lbs

Chicken Wings

Frozen or Thawed

1/2

cup

Water
Wing Spices
1/2

tsp

Dried Oregano or Italian Seasoning

1/2

tsp

Garlic Powder

1/2

tsp

Onion Powder

1/2

tsp

Cayenne Pepper

Or Habanero Garlic Powder

1/2

tsp

Salt & Pepper
Instructions
Coat the Chicken Wings with the wing spices listed above

Pour water in pressure cooker first so the wings are less likely to stick to the bottom

Place coated Chicken Wings in Pressure Cooker

Press the Chicken/Meat button and set the timer for 15 minutes

Remove wings from pressure cooker and place on a cookie sheet

Brush your favorite wing sauce or BBQ sauce on each wing coating it generously

Place in a preheated oven at 400°F and bake for 5-7 minutes so the sauce forms a nice glaze