Mom's Easy Classic Deviled Eggs Recipe
Mom's Easy Classic Deviled Eggs Recipe is a perfect Finger Food for Parties, Holidays, or any type of gathering. 
They are a tasty treat around Easter because really, what do you do with all those Hard Boiled Eggs once they are found? 
The key to a delicious Deviled Egg is to start with a high-quality egg.  My personal favorite egg to use is Eggland's Best they have 25% less saturated fat and are healthier for your family.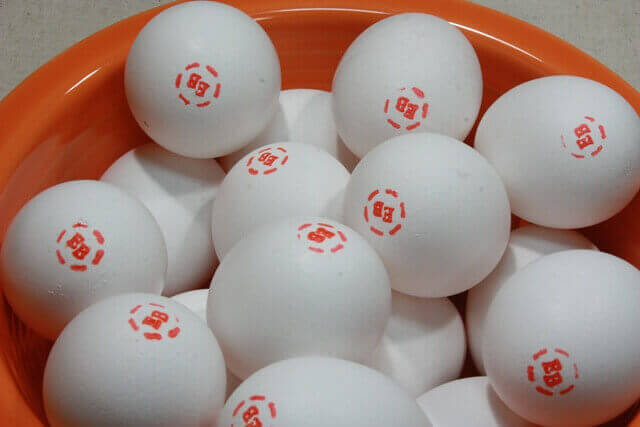 My personal preference is to use X-Large Eggs but if you find a sale on Large Eggs that will work also.  
To get your eggs a Perfect Hard Boiled Eggs for Deviled Eggs I use a Food Steamer to cook them.  It's so easy to use and it takes the guessing work out of whether the eggs are done or not.  For complete instructions on Steaming Hard Boiled Eggs check it out here.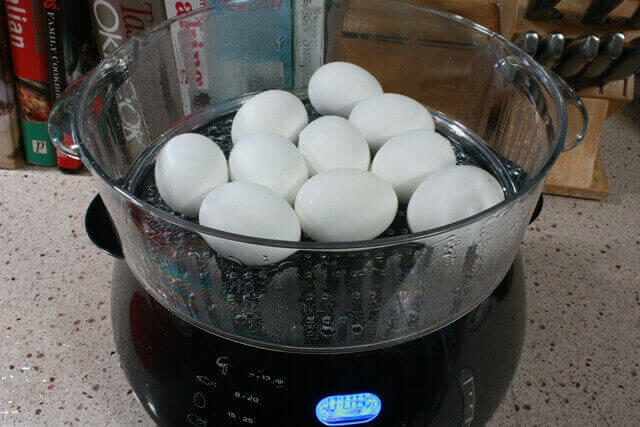 Easy Deviled Eggs Recipe
---
We always start with the basic Deviled Egg ingredients and then add more flavor with other ingredients.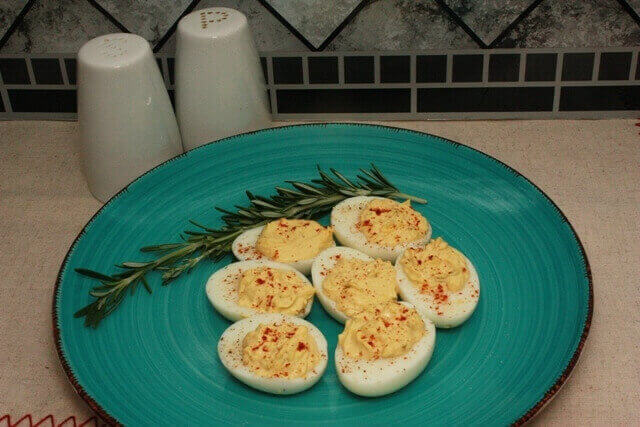 Such as a Hot Sauce or Bacon are our two favorites to add but here are some other ideas:
Horseradish

Avocado and Lemon 

Olives

Relish and Ham

Chives and Onion

Honey Dijon

Ranch Dressing

Roasted Red Peppers

Jalapenos
The possibilities really depend on your taste buds.  Be sure to add the ingredients a little at a time so you don't overdo a good thing.  Trust me I have done that and it can really mess things up. 
I always start out with the smallest amount first such as a 1 tsp because you can always add more ingredients but you take them out.  
Deviled Eggs Recipe with Bacon
I like piping in the yolk mixture for presentation purposes and it's a little neater and faster to do.  It's so simple to do and you can impress family and friends. 
Now that you know how to make Mom's Easy Classic Deviled Eggs Recipe get creative and experiment with toppings. 
Easy Classic Deviled Eggs are great for many occasions, it's such a simple food to make yet most people don't think to make them. So at your next potluck or party, you are invited to bring Deviled Eggs and people will talk.  Enjoy!!
Print Recipe
Easy Classic Deviled Eggs
Ingredients
6

X-Large or Large Eggs

1 1/2

tbsp

Mayonnaise

1

tsp

Dijon Mustard

1

tbsp

Sweet Relish

1/2

tsp

White VInegar

Salt and Pepper to taste

Bacon (optional)

Paprika to Garnish

1/2

tsp

Horserash
Instructions
Steam or Boil Eggs until they are hard boiled

Once Eggs are Hard Boiled place in a bowl of ice water. This will cool eggs faster and make for easy peeling.

Peel eggs and cut in halves lengthwise

Remove yolks and place in a small bowl, Place egg halves on a platter and set aside

In the yolk bowl mix together all ingredients

Spoon or use a piping bag to put the mixture in white egg halves

Optional: Top with Paprika, Olives, Bacon, Chives, etc.