Different Ways to Cut Fruits and Vegetables
7 Kitchens Tools to Cut Fruits and Vegetables Easily
---
Are your cooking skills, not like the pros?  Well neither is ours.  Top chef garnishes and prepare food to look so appealing and pretty.  Studies have shown that if the food looks appealing you are more likely to enjoy eating. 
We're all trying to eat healthier by eating more fruits and vegetables.  How to cut fruits and vegetables can be a challenge sometimes.  We have found 7 great tools that help cut, slice, and core your favorite fruits and vegetables.  
7) All in One for Kitchen 
Salad Cutter Bowl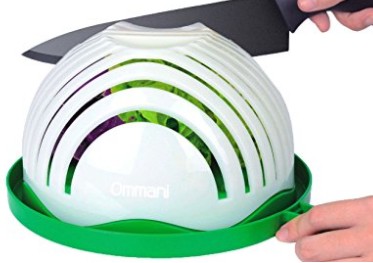 All in One Salad Cutter, Bowl, Strainer

A quick rinse and cut of all your salad ingredients  (lettuce, tomatoes, mushrooms, avocados, etc.) it

 saves time and never cut your fingers

Comes with its own cutting board and is dishwasher safe 

Large enough for 3 or 4 servings of salad

Slice through the open slots turn the bowl and repeat

This my favorite way to make a salad

If your New Years Resolutions is to eat Healthier this is a must-have item
6) 3-in-1 Avocado Split, Pit, Slice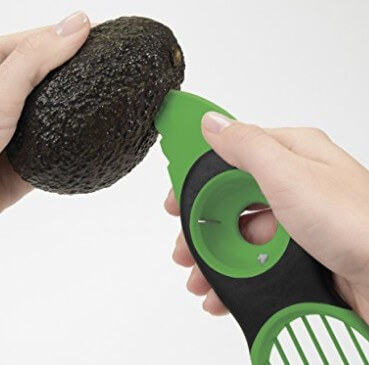 ---
Avocados are very healthy and delicious but sometimes can be tough to cut and peel 

A 3-in-1 tool is a heaven sent it splits, remove pit, and slices lifts fruit from skin in seven pieces

Top-rack dishwasher safe

You don't need a knife, fork and a spoon to enjoy an avocado anymore, all you need it one tool
5) Apple Slice and Pit Fruit in One Easy Movement
---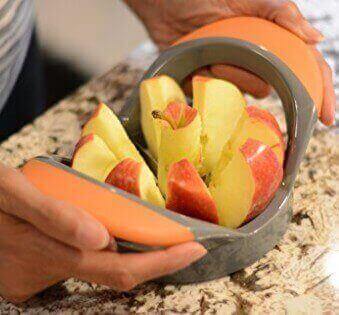 Slice and core Apples and Mangos in one smooth motion 

Stainless steel blades are sharp, long lasting, and dishwasher safe 

Using this to make a home-made apple pie is a real time saver

Have comfortable rubberized handles for easy use 
4) Watermelon Slicer you won't Believe
---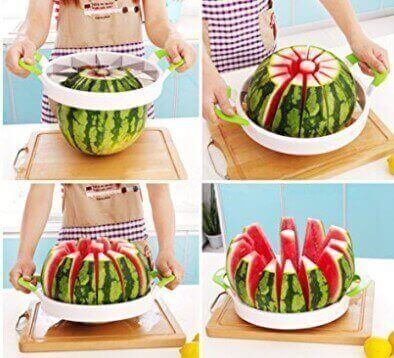 Use this Watermelon Slicer will reduce significant amount of time cutting a watermelon

It's large enough to cut pretty much any Watermelon

It's lightweight, dishwasher safe and has non-slip grip and great to take on family

Will s

lice watermelon into 12 perfect pieces with ease
3) Lemon Cutter Tool
---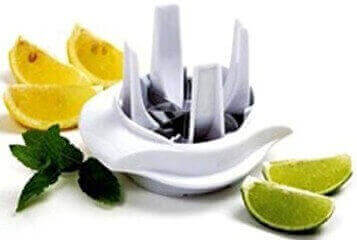 Easily slice lemons to put in your water

Save time while cutting Lemons or Limes to garnishing your plate 

Ultra-compact and will fit in any kitchen drawer  Perfect for Lemons or Limes for your favorite cocktails

Slices Lemon in 8 perfect pieces 

If you have a  bar at home this is a must-have for any bartenders

Hand washing is recommended
2)  5 Fruit Slicer Kitchen Gadgets
---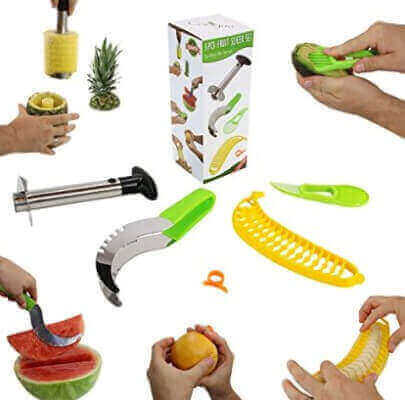 Pineapple, Banana, Watermelon, Avocado, and Orange Peeler Kitchen Gadget set

If you like all the above Kitchen Gadgets you will love this complete set 

The Banana Slicer is safer than using a knife and great for kids to use 

Want Watermelon in slices this combined 2 in 1 knife and tongs functions great

The simple and practical way to peel and cut an orange

The complete set makes fruit salad a breeze
CURRENTLY SOLD OUT  – Here's a 30 piece set that includes the same pieces.  
1) 2 in 1
Watermelon Slicer & Baller Scoop 
---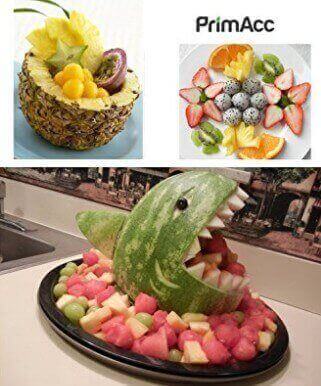 Cutting Watermelon just got fun, now you can create fun while eating fruit 

Slicer and Server all in one tool made with premium stainless steel which is sturdy 

Versatile in many ways it cuts, slices, cores and dices fruit

Great for watermelon, cantaloupe, honeydew, papaya and any other kind of melon

Scoop out perfect fruit balls for any fruit salad 

Will dress up any table for your next party with the fruit creations you can make

Just a Nifty Gadget to own
Be sure to follow us on Facebook, Twitter, YouTube, and Google +