The Best Homemade Hamburger Recipe Ever
Summertime is here it is time to fire up the grill!  If you are looking for the Best Homemade Hamburger Recipe for the grill, you just found it. I'll share my Secret Ingredients to making a Juicy Homemade Hamburger.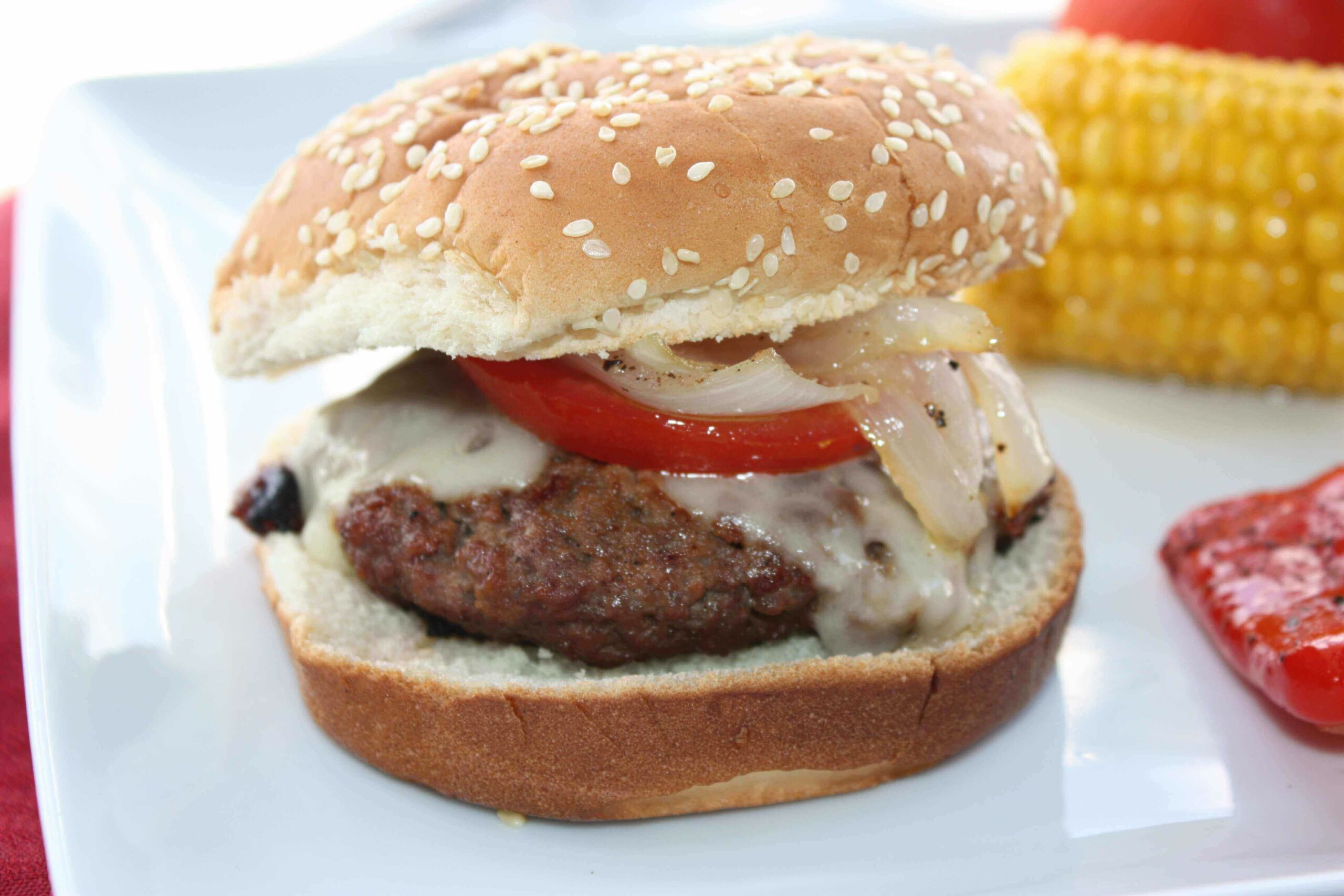 I have tried many different ingredients in my hamburger recipe, but they always ended up dry.  I've tried recipes with eggs and breadcrumbs or eggs and milk, but my hamburgers were not as moist as I would like them. 
My first problem was I was trying to make burgers healthy using leaner ground beef like a 90% lean to 10% fat.  Well, that was a mistake, if you are gone to enjoy a burger forget your diet.  When it comes to making a juicy hamburger or cheeseburger the first secret is the lean and fat percentages.  

An 80% lean and 20% fat ground beef are the right percentage of fat for making the Best Homemade Hamburger Recipe.  The 20% fat in the ground beef keeps the burgers moist and juicy.  
Let's Get Started!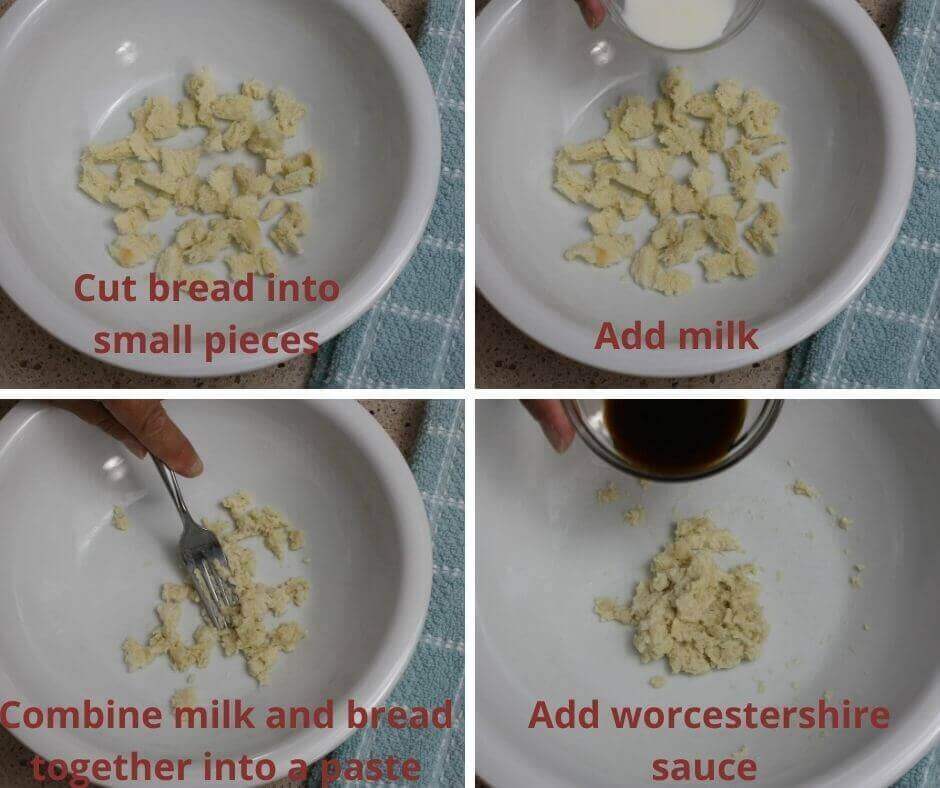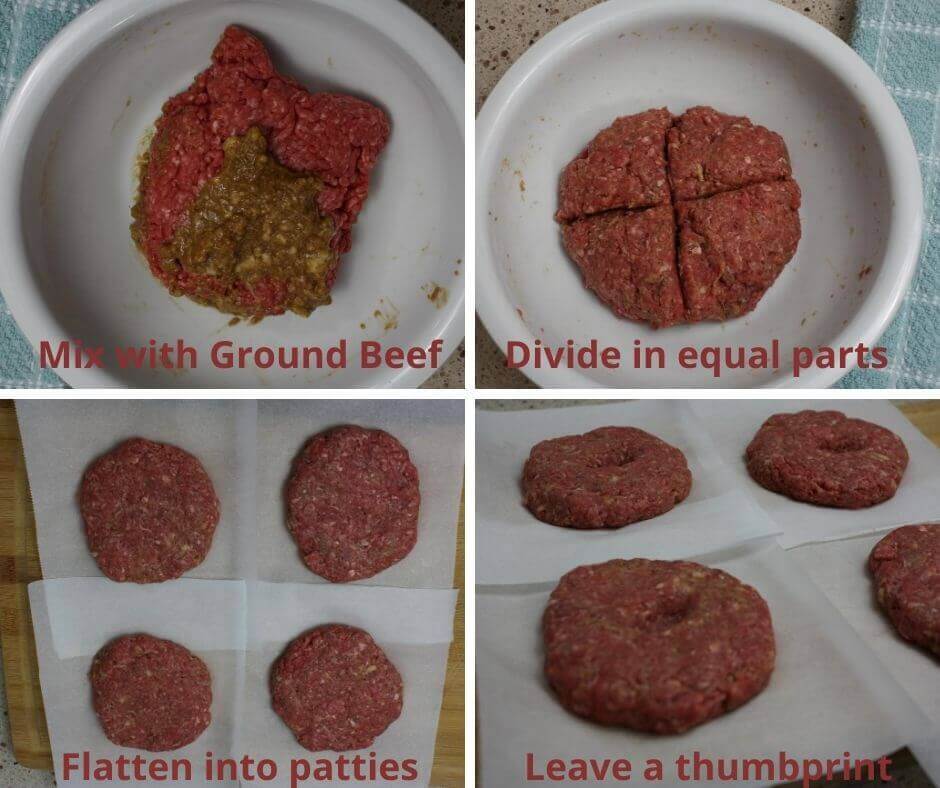 The size of the hamburger also makes a difference, if you make them too thick it takes longer to cook and if they are too thin, they can get dried.  I make my burgers about 4 1/2 inches round and about 3/4 inches thick. This is also a good size for a hamburger bun.
To get the perfect Hamburger Patty size every time try the Weston Burger Express Hamburger Press.
Perfect Burger Toppings
Cheese (American, Swiss, Provolone, Cheddar, Blue Cheese, Pepper Jack…anything goes)

Tomatoes 

Lettuce

Pickles

Red Onions

Caramelized Onions

Mushrooms 

Fried Egg

Banana Peppers

Avocado Slices

Bacon Slices

Peanut Butter (adds a little sweet to your burger)

Jalapeno Peppers

Onion Rings (adds some crunch)
Add 1 or 2 slices of cheese about one minute before they are ready to come off the grill.  
Here are a few other ingredients you can add to your burger recipe.  
Mushrooms & Cheddar Cheese 

Onions Pieces 

Bacon 

Green or Hot Peppers

Crushed Red Peppers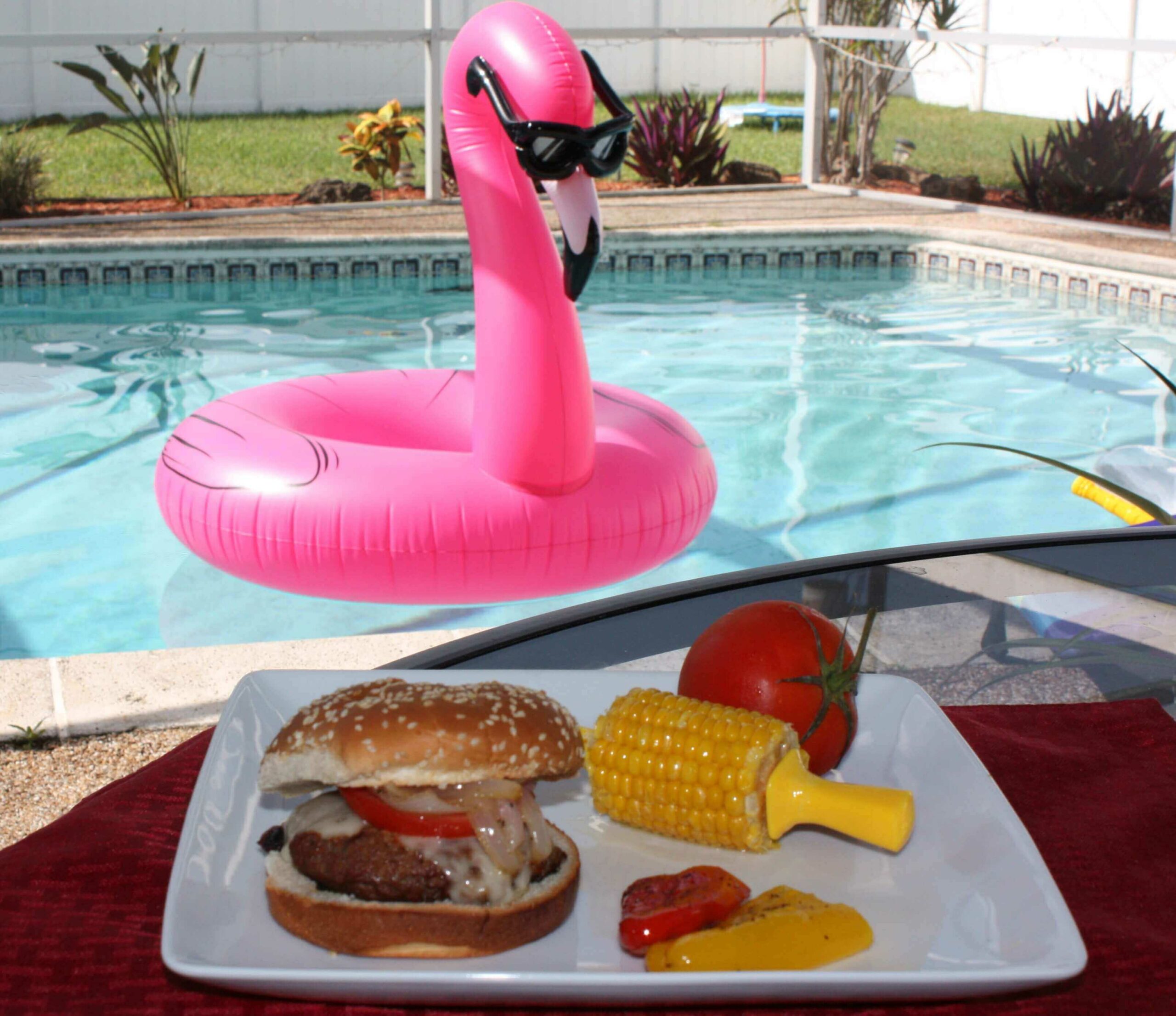 4 Tips on Making the Best Homemade Hamburger Recipe
1)  Best Ground Beef to Use is 80/20
An 80% lean, 20% fat ratio is what most chefs choose because the higher fat content burgers will come out juicy.  It is not the healthiest choice but if you're going to eat a burger and cheat you should at least enjoy it.
2)  Leave a ThumbPrint
Putting a thumbprint in the center of the hamburger patties will keep it from puffing up during cooking.  You want a flat round burger, not a round meatball burger.   You could also put a small ice cube in the center and push it down to make the imprint and keep it extra moist while it cooks.   
3)  Preheat Gas Grill
Make sure to Preheat your Gas Grill to 350° before placing hamburger patties on it.  When you place the hamburger on the grill it will get a nice sear to it and keeps the form and the juices in.  The internal temperature for store-bought ground beef should be cooked to at least 160°F (71°C).
4)  Only Flip Once
If you flip your burger more than once there is a chance it will start getting dry.  Once you put your hamburger patty on the grill do not touch it until a nice brown crust forms on the bottom, which is about 3 to 4 minutes.  Flip your burger over and cook for another 3 to 4 minutes add cheese and let melt for about 1 minute.  Your cheeseburger should be medium done.  If you like it well done let it go for another minute until you put the cheese on.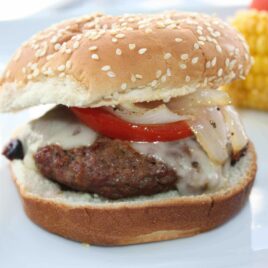 Print Recipe
Homemade Hamburger Recipe
The Best Homemade Hamburger Recipe you will ever have at home. The Burgers are packed with lots of flavors and stay moist and juicy even when cooked well done.
Ingredients
1

lb

Ground Beef

80/20

1

piece

White Bread

Remove Crust

1-1/2

tbsp

Whole Milk

1/2

tsp

Minced Garlic

1

tbsp

Worcestershire Sauce

1

tbsp

Ketchup

1

tsp

Kosher Salt

or Sea Salt

1/2

tsp

Black Pepper

2

stalks

Scallions

(Optional)

4

Hamburger Buns
Instructions
Preheat grill to high heat about 350°.

Remove crust from bread and break up in small pieces in a large bowl.

Add milk to bread and mash together with a fork to form a chunky paste.

Add in minced garlic, worcestershire sauce, ketchup, salt, and pepper and mix well.

After everything is mixed well add in the ground beef and scallions (optional) and gently mix together with hands. Do not overmix.

Round in one big ball and flatten slightly so you can divide into 4 equal portions.

Flatten equal portions into hamburger patties about 4 1/2 inches across. Press your thumb in the middle of each patty to create a slight indent so hamburgers don't puff up while grilling.

Place hamburger patties on a lightly greased grill with the indented side facing up. Cook for at least 4 minutes before flipping over.

Flip hamburgers over and cook for another 4 minutes for medium done. Adjust times for medium-well 2-3 minutes, medium-well 1-2 minutes.

Add Cheese or any other toppings you may want. Options Onions, Peppers, Cheese,

Place on a Hamburger Bun and Enjoy!
P

lease leave comments below once you have given this recipe a try.  
Try the Best Homemade Hamburger Recipe at your next BBQ and your family and friends will be coming back for more.  But this is not just a Hamburger Recipe add cheese on top for a delicious Cheeseburger Recipe.  While your firing up the grill why not try the Best Chili Hot Dog Recipe.