Quick Easy Meatballs Recipe
One So you have a craving for Meatballs tonight for dinner, but there isn't enough time to cook them in your Crockpot.  Get out your Pressure Cooker and in 30 minutes you will have tasty, juicy, delicious, moist Meatballs that taste as you cooked them all day. 
Yep, it is true you can make fresh Homemade Meatballs in the Pressure Cooker.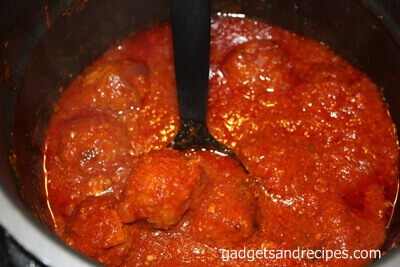 Create our Meatball Recipe but instead of cooking in the Slow Cooker/Crockpot just place them in your Pressure Cooker. 
I know it sounds a little crazy, but I have been doing them this way for years.  The first time I tried it I was worried the meatball might shrink up too much, but they really don't. 
One night after work I was really in the mood for some meatballs, I would typically cook them in a Slow Cooker all day.  But I didn't have that kind of time for this night so I tried it in the Pressure Cooker and they turned out Delicious.  
PRESSURE COOKER TIP:  Even though you are putting in a sauce/gravy you still should add some water to the bottom of the Pressure Cooker.  Otherwise, the sauce/gravy will burn on the bottom.  The sauce/gravy gets a little thin in the Pressure Cooker so if you like a thick sauce/gravy make an extra pan of it.  
Enjoy Meatballs and Pasta or how about a delicious Meatball Sandwich or Meatballs and garlic bread.  A great addition to any Italian meal, the family will keep coming back for more. 
Pressure Cooker Meatballs
They are also great to make if you decide last minute to have friends and family over to watch the big game. These are great party food because you make a lot all at once and they are fun.  
Crowds will enjoy them for any kind of special occasion baby shower, bridal shower, football games, gratulations parties, and even birthday parties.   Meatballs are definitely a crowd-pleaser.
One of the best parts of cooking Meatballs in the Pressure Cooker, there is no splashing of pasta sauce.  The lid is tightly set and you don't open it until they are done.  No Mess there.  They are definitely an Italian Comfort Food at any time of the year. 
When you are a Pressure Cooker junkie like we are you can create lots of flavorful meals.
Quick Easy Meatballs
Ingredients
1

lb

Ground Beef

93% / 7% Lean Ground Beef

1

Egg

1/2

cup

Italian Style Bread Crumbs

1

tsp

Garlic salt

1

tbsp

Italian Seasoning

1

tbsp

Parsley Flakes

1/4

cup

Parmesan cheese

1

tsp

Worcestershire Sauce

1/2

cup

Water

1

jar

Pasta Sauce

any kind of pasta sauce you enjoy
Instructions
In a large mixing bowl combine all the ingredients and mix thoroughly

Roll meat into golf ball size balls

Pour 1/2 cup of water in the bottom of Pressure Cooker before adding anything

Pour half the jar of Pasta sauce in the bottom of the Pressure Cooker

Place meatballs in the Pressure Cooker with sauce

Pour the other half of the Pasta sauce on top of the meatballs

Place lid on Pressure Cooker and set for 30 minutes
Notes
Gadgets used for this Recipe
---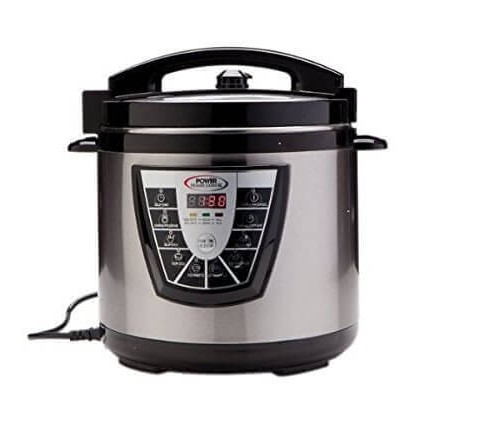 Now if you really like Hot and Spicy food, check out our Hot Corner for the level of pepper to your choosing and poke a few holes in it and place it in the sauce.  The pepper flavors will soak into the pasta sauce and you will have "Highway to Hell Meatballs".  Make sure you choose wisely because some of the peppers are pretty

Hot!!!!!