Grilling Perfect Hot Dog Anytime of Year
Hot Dogs are pre-cooked and then processed and packaged. Even though they are pre-cooked they need to be grilled or boiled because they can become contaminated.  Grilling Perfect Hot Dog is simple but it's more about the bun and toppings.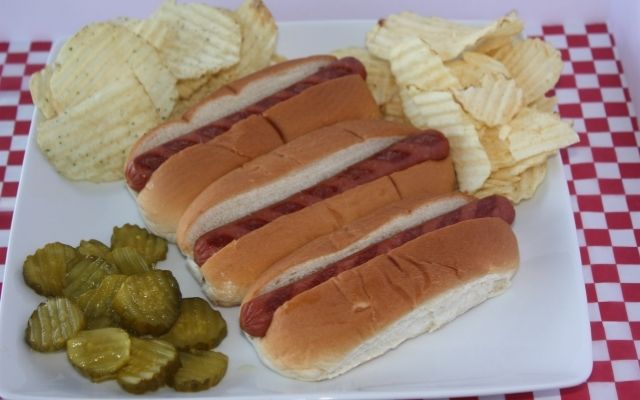 Here's the Best Way to Grill a Hot Dog Anytime of the Year.   Let's start with the Hot Dog, we only use Nathan's Famous Beef Franks.  We prefer Nathan's Jumbo Restaurant Style Beef Franks because they are bun length and are larger in size. 
Did you know Hot Dogs are also known as Frankfurters, Wieners, or just Franks?  Hot Dogs can be made from Pork, Beef, or a combination of both.  It depends on your personal preference.
Grilling Perfect Hot Dog Indoors
Grab the T-Fal OptiGrill and grilling indoors is fun at any time of the year. Give them that BBQ flavor and grilling marks that make them delicious. 
A T-Fal OptiGrill is a great way to cook Hot Dogs in any kind of weather.  So, when it's the middle of winter and it's cold and snowing outside get grilling.  Making Hot Dogs or Hamburgers make it feel like summertime, bring out your T-Fal Opti-Grill and start grilling. 
What Toppings for the Perfect Hot Dog?
You can dress up Grilled Hot Dogs any way you like.  A Hot Dog goes with many toppings such as the most used condiment mustard or ketchup.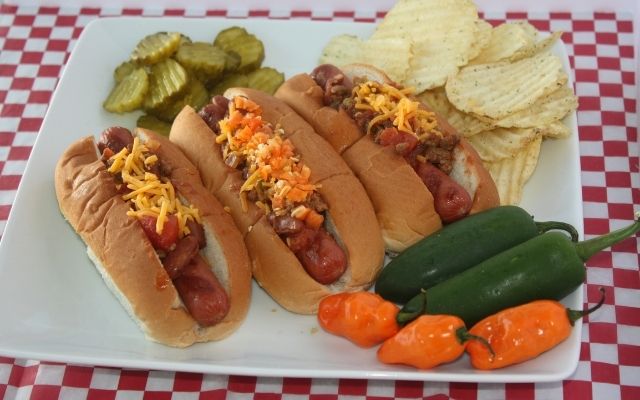 But there are so many other ways to dress up Hot Dogs here's some ideas:
Cheese

Chili

Relish

Onions

Peppers

Pickles

BBQ Sauces

Green Salad

Pretty Much Anything You Think Of
If you really want to make a HOT Hot Dog check out the Hot Corner for Pepper Scoville.
Hot Dogs are another great Sunday Football Tailgating food.  They are fast and easy to cook, almost everyone enjoys them.
Sporting Events, Barbeques, Picnics, and Carnivals make the Best Grilling Hot Dogs and now you can too.   Don't wait for special events to make them right at home for lunch or dinner any day of the week.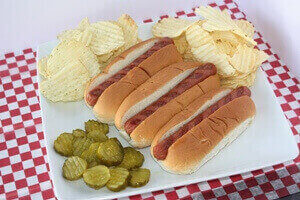 Print Recipe
Best Grilled Hot Dog
Ingredients
4

Nathan's Famous Hot Dog

Cook as many as you like

4

Hot Dog Rolls
Instructions
Place on Hot Dog on T-Fal OptiGrill

Hit the Hot Dog button

Wait for the lights to change for your doneness